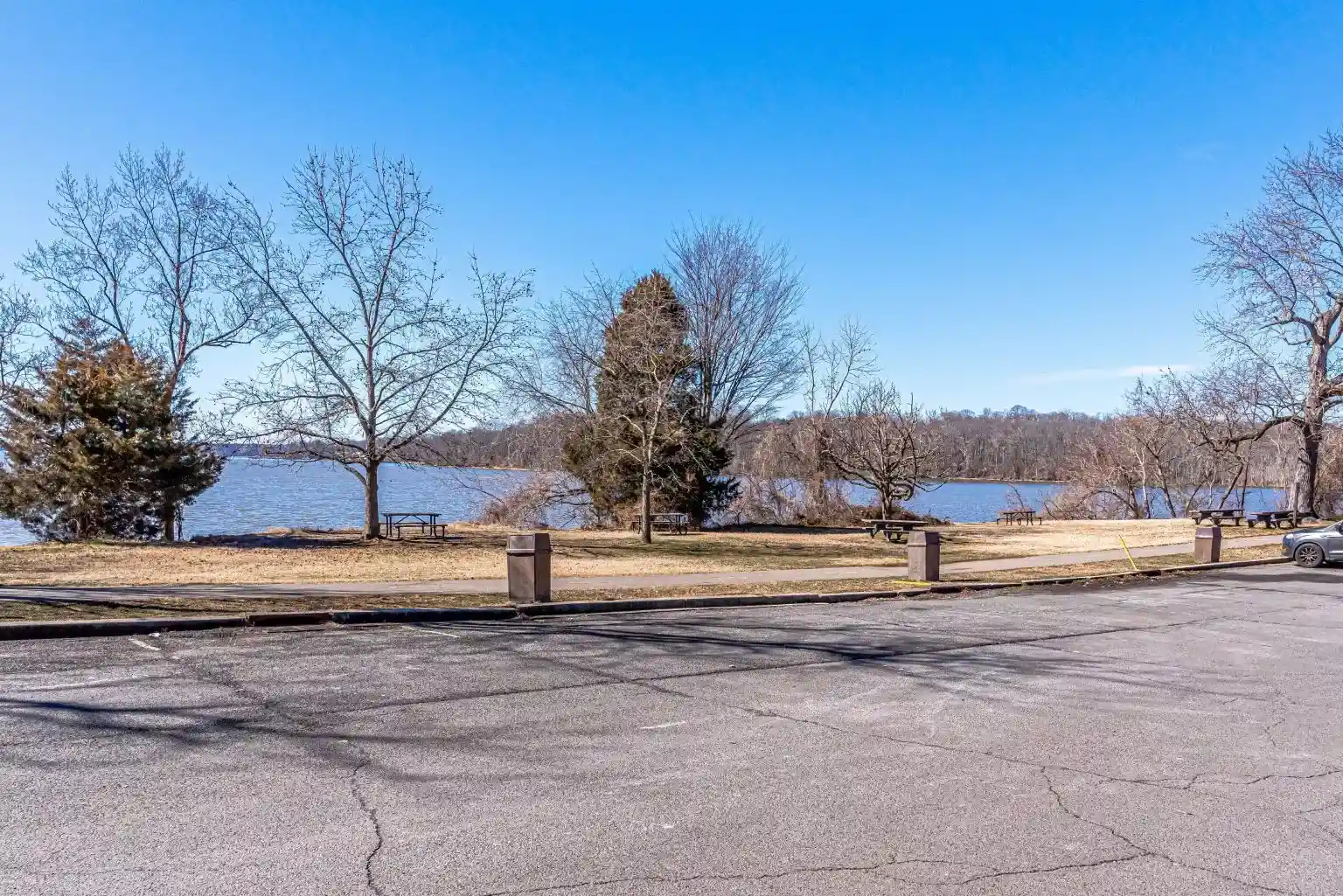 Our Reviews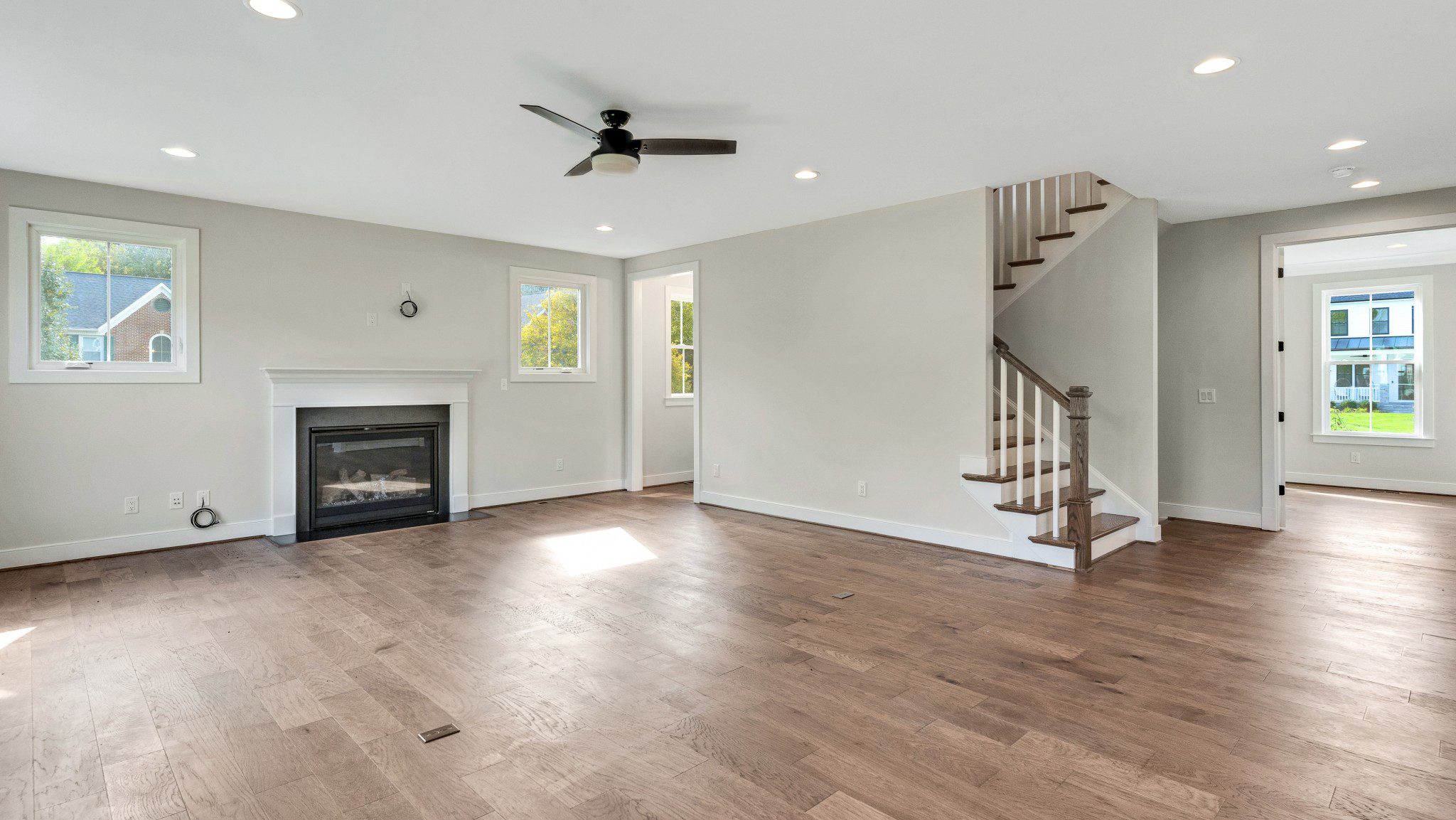 The Franklin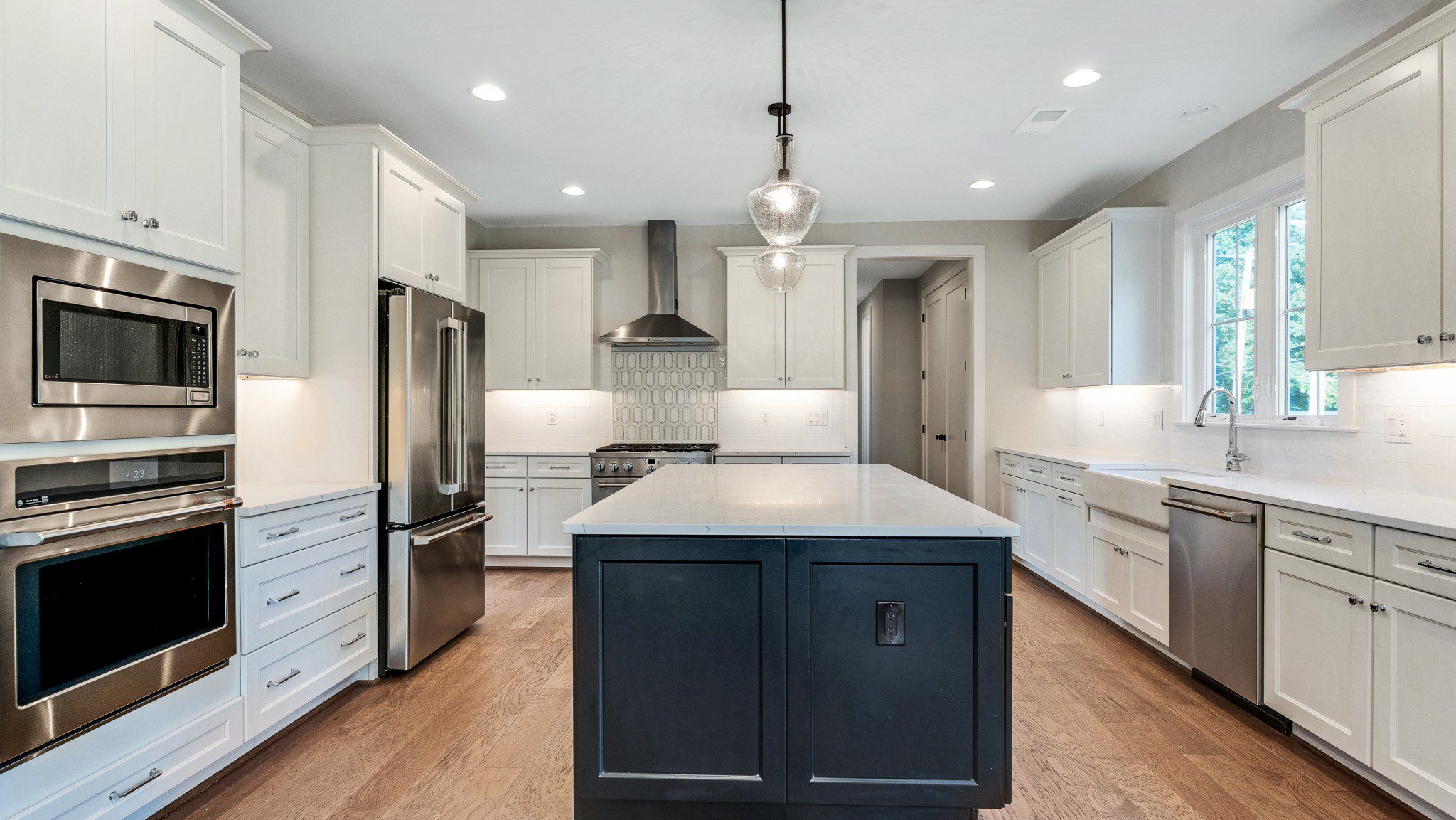 The Franklin
The Franklin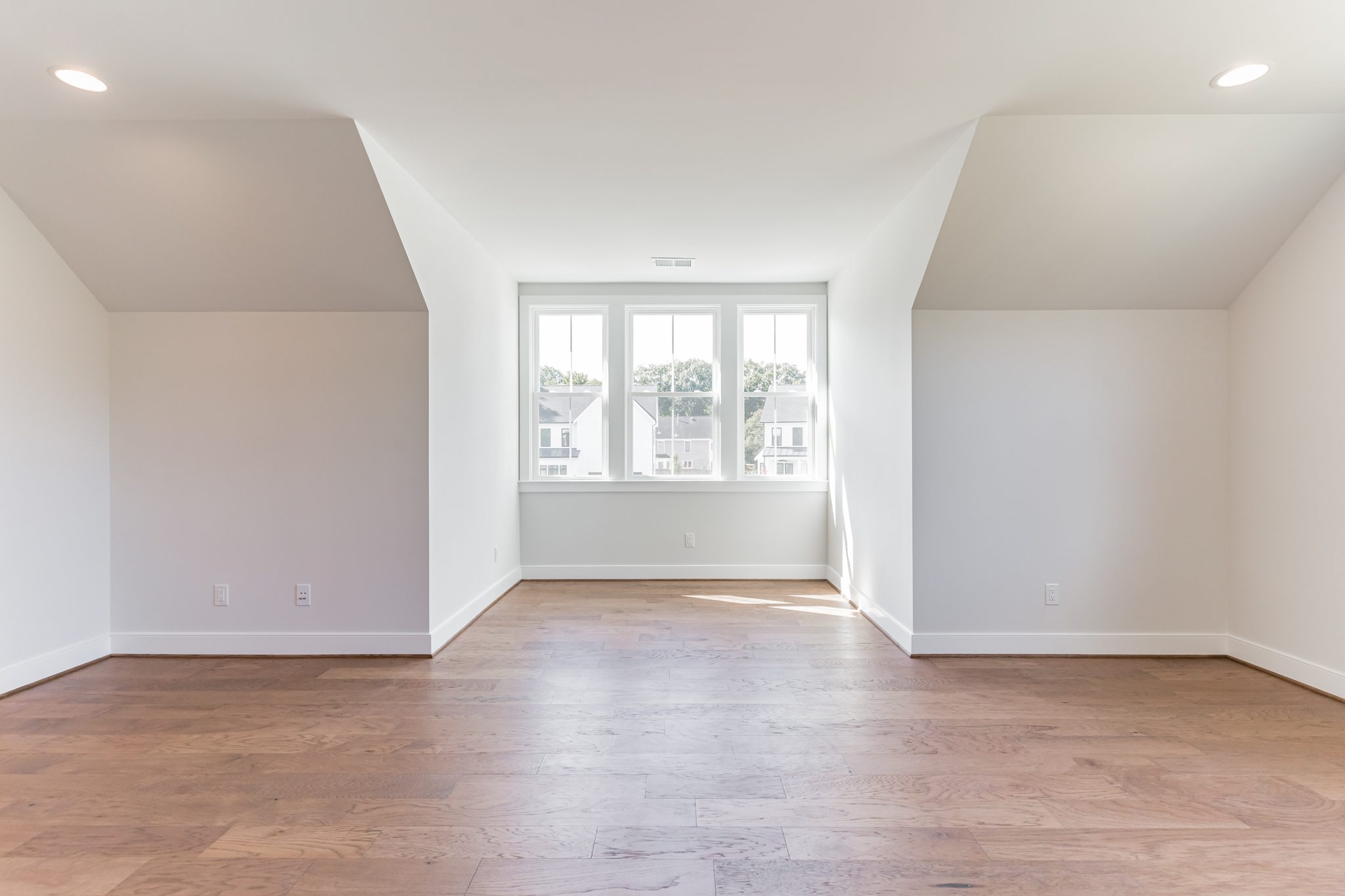 The Franklin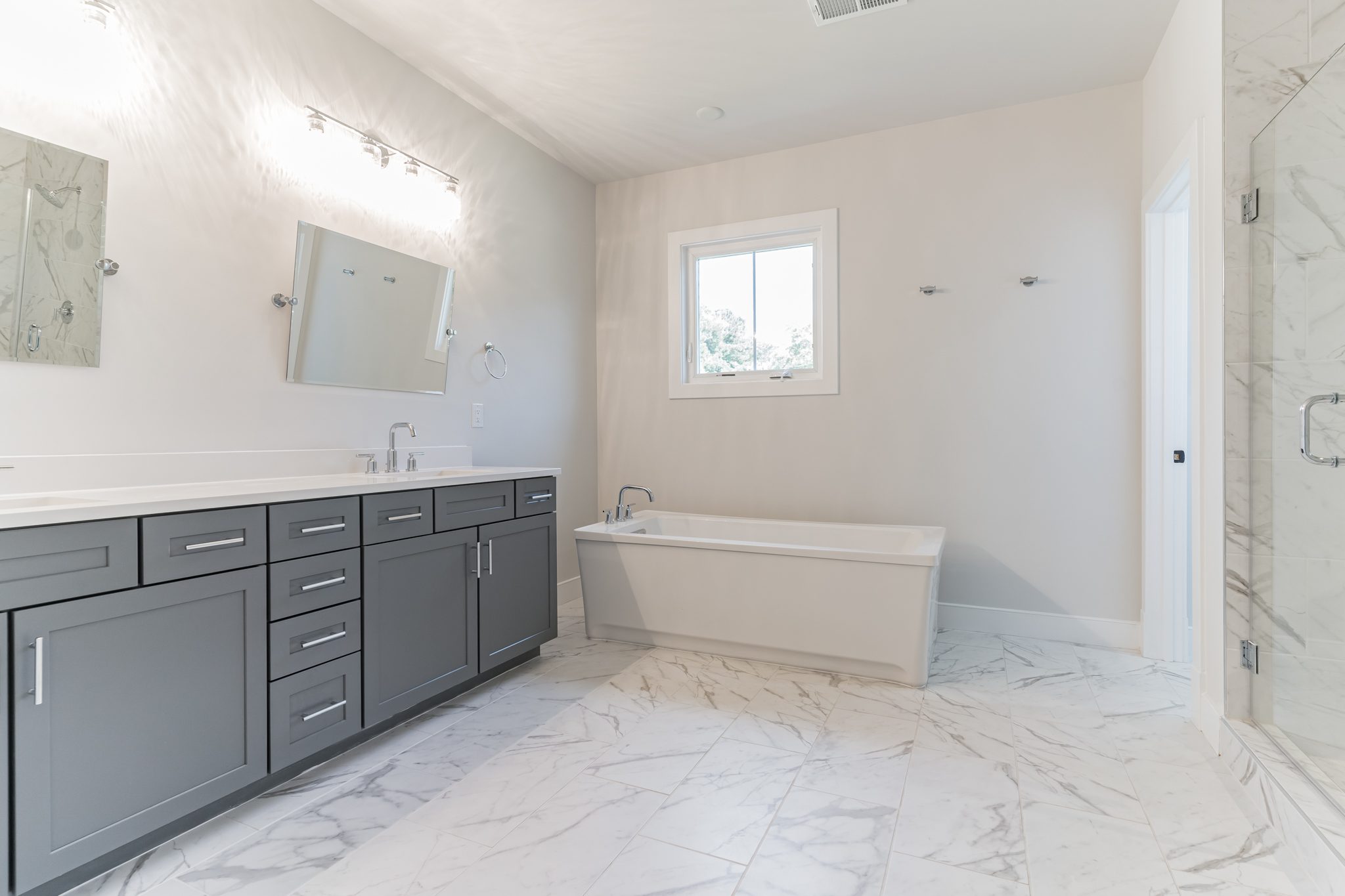 The Franklin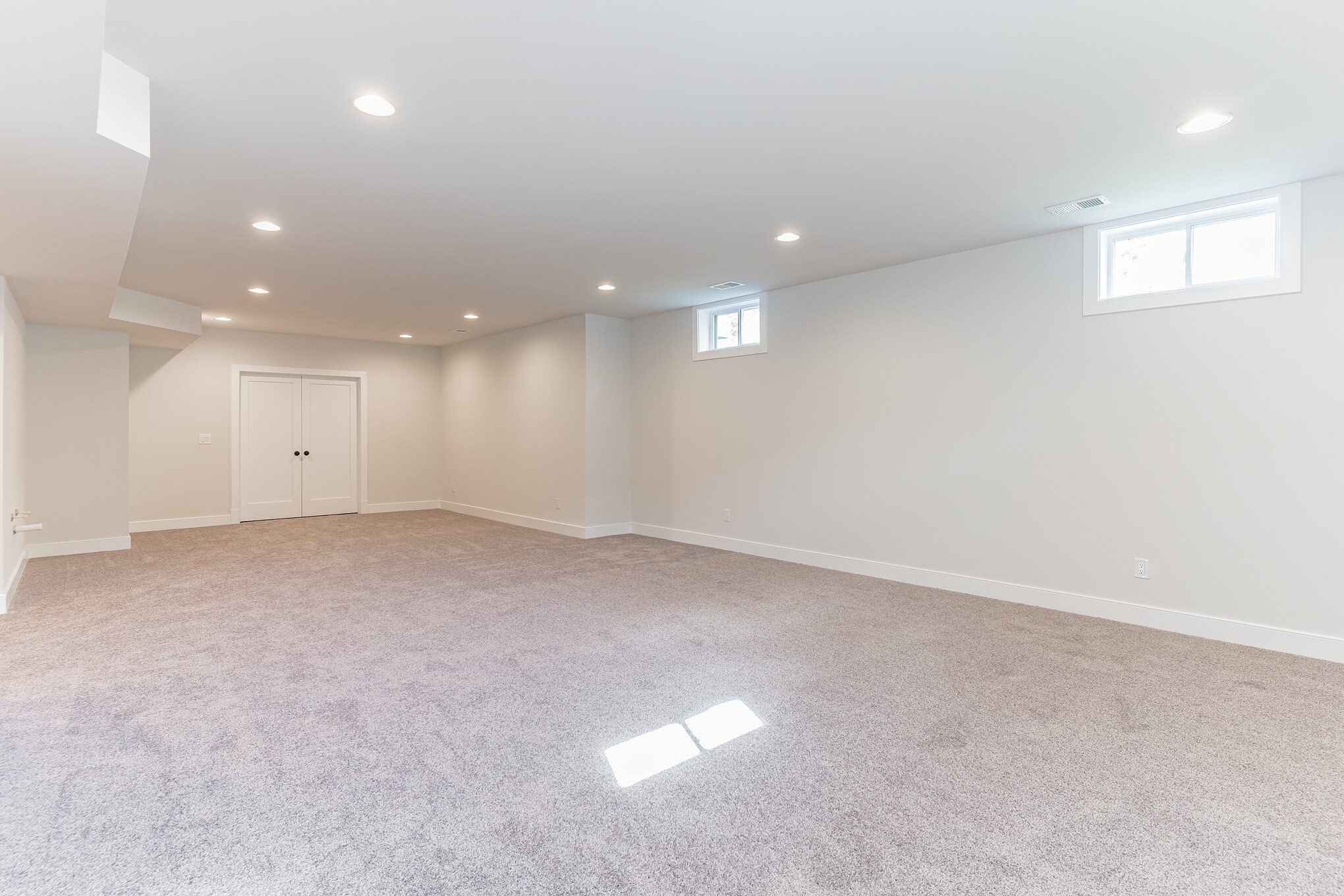 The Franklin
Wakefield built our beautiful home, and completed it a couple months ahead of schedule during 2021-2022 no less! From the first contact, Lindsay was a dream to work with – she had graciously allowed me to bug her for weeks before the right property landed in their pipeline and we were able to jump on it. Being first-time buyers and builders, we were comforted that Louis and Rick knew the contracting and construction processes inside and out, and answered all of our questions and even those we didn't know to ask. Ed managed construction expertly, and we learned so much from him about how to work our house, and he continues to answer questions months after we moved in. We had our own inspector, arranged through our realtor, inspect before drywall and at substantial completion, and both times our inspector said that Wakefield built us a great home and found only one or two minimal items that Rick immediately addressed. Pricing was reasonable and clear, and we don't feel like we had to compromise on anything important to us. We love our home!
-Sarah S 
Louis, Rick, Lindsay, Amy, Mike and Marcelo were an extraordinary team to work with during our home construction. They were professional, extremely detailed, and well-versed in their respective responsibilities. The craftsmanship, and their extra attention given to the finite details to our home are remarkable. We are absolutely thrilled (5+stars) with their product they built, aka our new home! Definitely give this team your business.
-Chris K 
6 out of 5 stars! Start the buying process with the always cordial/helpful Lindsay, work with expert builders Mike and Amy to construct & allow Louis + Rick (the owners) to close the deal!! We couldn't be happier with our Wakefield Homes experience, specifically our new, beautiful home; highly recommend working with this wonderful company/team and buying your next dream home from Wakefield!!!
-K DC
I would highly recommend Wakefield for any home build or construction project. Wakefield built my family and I, our first, custom 1 million+ home; and from day 1, we couldn't be more pleased. It was a long, intense and demanding build, however the professionalism of the Wakefield team put my husband and I at ease. A huge KUDOS to Lindsay G, she is the oil to their engine and her knowledge, follow through, expertise and professionalism is unmatched. Our construction site manager, Chip C, was just about heaven sent! There are sooo many different phases of constructions, things to be done, systems to be in place, subcontractors to hire (and look after), and this wonderful man, did it all, day after day, expertly.. and get this, With a SMILE.
Our finished home, is just gorgeous; the craftsmanship, the attention to detail, the quality of products and the builder standards, has resulted in our forever home that is just beautiful. The owners Rick and Louis care about their customers, and want the home to be no less than what they would accept themselves. We are thrilled to have worked with this team, and would HIGHLY recommend to anyone.
-Shanna M
Wakefield Homes made the building process as easy as it can be. They were professional, transparent and communicated well. The job site was kept clean and tidy. Workmanship is high quality and they follow through on their promises. We love our new home. Thank you!
-Cameron
My wife and I are VERY happy with our decision to select Wakefield Homes to be our builder! The most important trait a builder must have is a track record of trust. I strongly recommend you talk with Wakefield if you are considering building a home or remodeling your present one! You know how there were certain people way back in high school you knew you could completely trust? I went to high school with Rick and Louis Genuario, the owners of Wakefield Homes. Decades later, upon returning to Alexandria and wanting to build a home, I knew deep inside me that I could trust their character & competence and approached them as my potential builders. I knew that even if we had disagreements, we would work them out fairly, quickly, and equitably. Their work ethic, customer service, and desire to meet or exceed your expectations permeates their company! Lindsay Gainer is probably the most competent and articulate designer/detail person I have ever known! She is awesome!! Danny Normyle, their construction manager, gets things done and kept us informed when there were subcontractor or weather-related delays. Any issues on the punch list were dealt with quickly and efficiently. As you are looking at potential builders, you will have to develop mutual trust with the builder you select…in other words, you have to feel the trust! I encourage you to at least meet with them and give them an opportunity to see if you are able to develop a partnership with them the way my wife and I did!
-jakethegreatdog
We had an absolutely wonderful experience with Wakefield Homes, the exclusive builder we selected to construct our beautiful home. We CONSTANTLY receive positive comments about our home, often our guests describe it as the most beautiful home they have ever seen! Very happy with the quality of the construction, the timeliness, and equally important, the cost of the home.
-bruce_k_scott
We have a 20 year relationship with Wakefield. They built our house 20 years ago. We hired them to do a major remodel 2 years ago. Plus we hired them to design build a 4 car garage/carriage house last year. All the work was excellent but the best thing about them is they stand by their work. We discovered an issue with the house 18 years after it was built. They reviewed the issue, determined it was a workmanship issue, and corrected it at no cost. Due to the time lapse they had no obligation to do the correction but they stepped up anyway.
-brucewitty3