Delivers Unmatched Quality
A Builder for Generations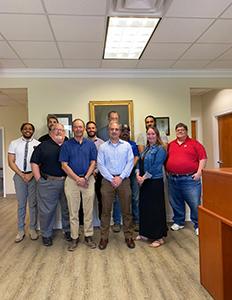 From conception to completion, the Genuario name represents a continual awareness and respect for the excellence of the craftsmanship that the builders over two hundred years ago produced daily in the most modest of structures to the more stately. The Genuario Companies are committed to the highest standards of quality, craftsmanship, and most importantly, a dedication to the customer through responsive communication and overall service. Learn more.
What Our Customers Say
Wakefield built our beautiful home, and completed it a couple months ahead of schedule during 2021-2022 no less! From the first contact, Lindsay was a dream to work with – she had graciously allowed me to bug her for weeks before the right property landed in their pipeline and we were able to jump on it. Being first-time buyers and builders, we were comforted that Louis and Rick knew the contracting and construction processes inside and out, and answered all of our questions and even those we didn't know to ask.
Louis, Rick, Lindsay, Amy, Mike and Marcelo were an extraordinary team to work with during our home construction. They were professional, extremely detailed, and well-versed in their respective responsibilities. The craftsmanship, and their extra attention given to the finite details to our home are remarkable. We are absolutely thrilled (5+stars) with their product they built, aka our new home! Definitely give this team your business.
6 out of 5 stars! Start the buying process with the always cordial/helpful Lindsay, work with expert builders Mike and Amy to construct & allow Louis + Rick (the owners) to close the deal!! We couldn't be happier with our Wakefield Homes experience, specifically our new, beautiful home; highly recommend working with this wonderful company/team and buying your next dream home from Wakefield!!!
HYBLA VALLEY FARMS LOTS 35, 36, 37 & 38
Boswell Avenue, Located in the Hybla Valley Farms Subdivision of the Fort Hunt Community within walking distance of stores and restaurants.  These four homes are located on 1/2 Acre Lots to accommodate the needs of a young family transitioning from an older home or an urban area — COMING SOON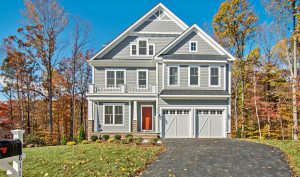 VIEW WAKEFIELD COMMUNITIES